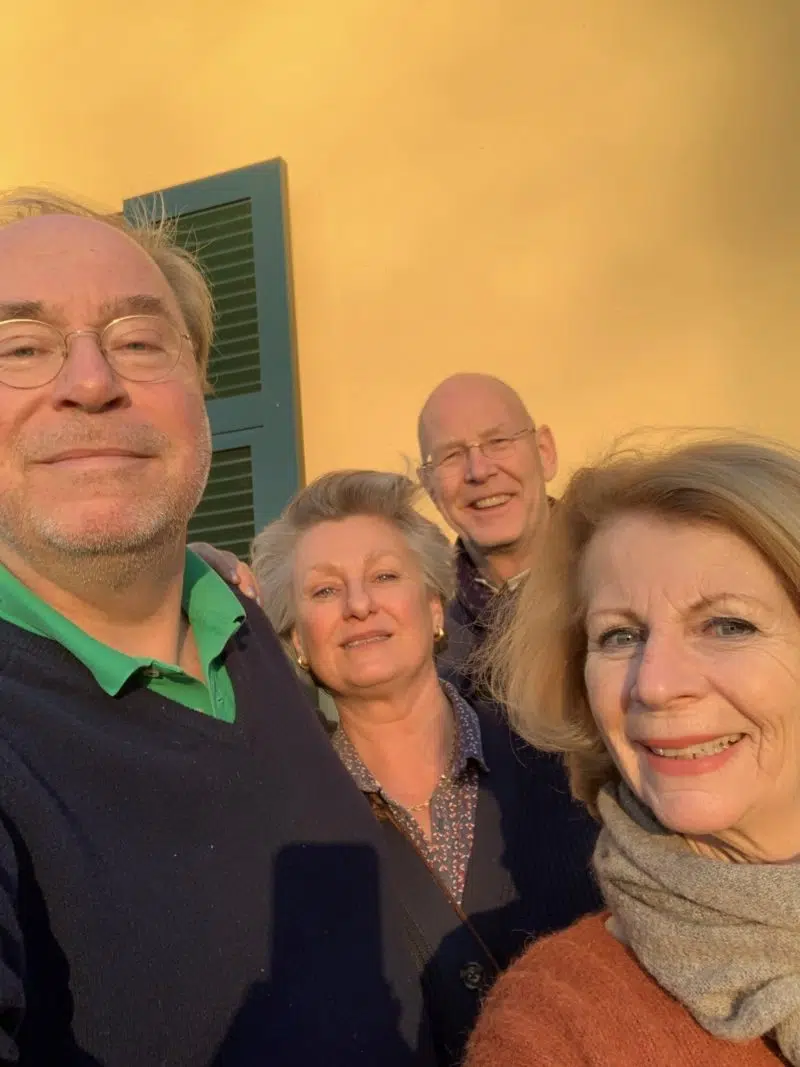 About us
We are two families from Harlingen (The Netherlands) who bought the house "Attimo di Pace" (moment of rest) in early 2023 from other Dutch people. We use it for our own holidays and those of our children and rent out a few months a year. In our search for a large house in Piemonte (close to the sea and the Alps and at a reasonable distance from the Netherlands) we end up here. When we entered the courtyard (between the open barn and the house) we knew: This is It! The peace and space …. Rest/peace because it is located at the end of an unpaved road on the plateau and there is a breathtaking view on all sides. And space both around you and in the house and barns. Be welcome at this special place!
Contact us

What others say:
This people visited us already
Like a fairytale

"The stay at this location was very nice and almost like a fairytale. Beautiful and serene place and fully equipped. The hosts are friendly and helpful. We mainly stayed outside given the good weather. Highly recommended for those who really like "rest" and don't mind driving a little longer for shopping and entertainment."

Lovely spacious house

"We enjoyed this lovely spacious house in a truly beautiful location! The house was bigger than we expected. Large kitchen and living room and good size bedrooms. The owner was very easily accessible from a distance and responded immediately. The children (and parents) also enjoyed the swimming pool a lot."

Amazing views

"Spigno Italia is exactly what you expect: a very nice and calm surrounding with amazing views. 😍 The house has everything you need and the beds are comfortable. The outdoor area is very big and gives opportunity to play around the backyard, take a dip in the pool or just read on a sunbed or enjoy the sunset."