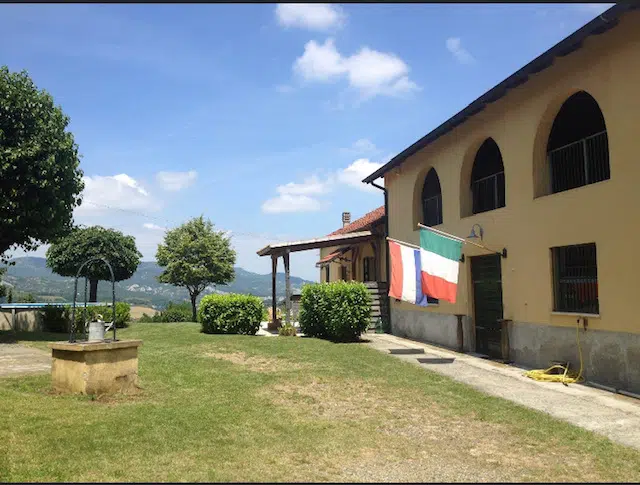 Ultimate Privacy
The house is all for you: the living area of ​​the farm is about 160 m2, the surrounding area is about 7,000 m2. Accessible by car at the end of an unpaved road, which ensures that no one passes by besides a lost walker. So privacy and tranquility….
Spigno Italia is an old farmhouse from around 1900, with a house, an attached barn and a detached barn. The beautiful mulberry tree in the courtyard served as food for the silkworms that the farmer kept in one of the attics.
7.000 m2 private property
3 bedrooms
The house is rented to a maximum of 6 people. 2 bedrooms have 2-1 single beds. The smallest bedroom 2x90x200, the medium sized 2x90x200. The largest bedroom has one bed of 160×200. All bedrooms have a closet.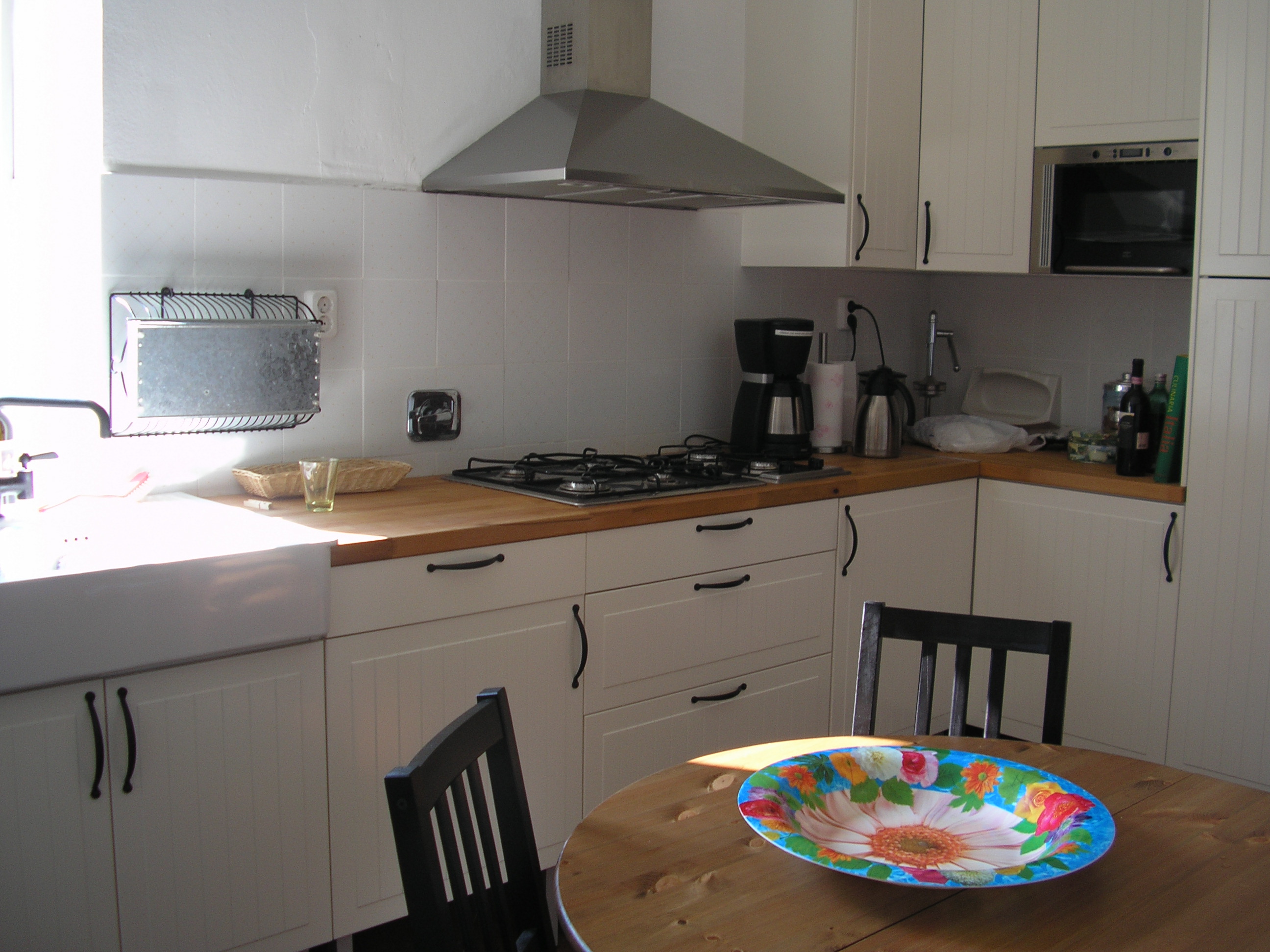 The kitchen
The spacious kitchen is fully equipped. There is a 6-burner gas stove, an oven, a microwave and a refrigerator. You make coffee with a bean machine, but there is also a Nespresso, Senseo and even continuous coffee machine. All basic spices etc are present. There is a kitchen table with 4 chairs.
The living room
The large living room has a 6-person dining table, a desk, a 3-person sofa and comfortable armchairs. There is a TV with Canal Digital connection (NL), and a stereo system. In the adjoining stair cupboard there is a large fridge / freezer combination to keep all your drinks cold.
3 persons sofa en comfortable chairs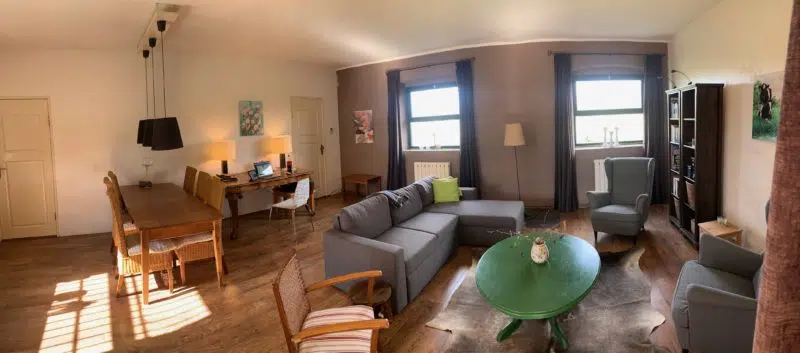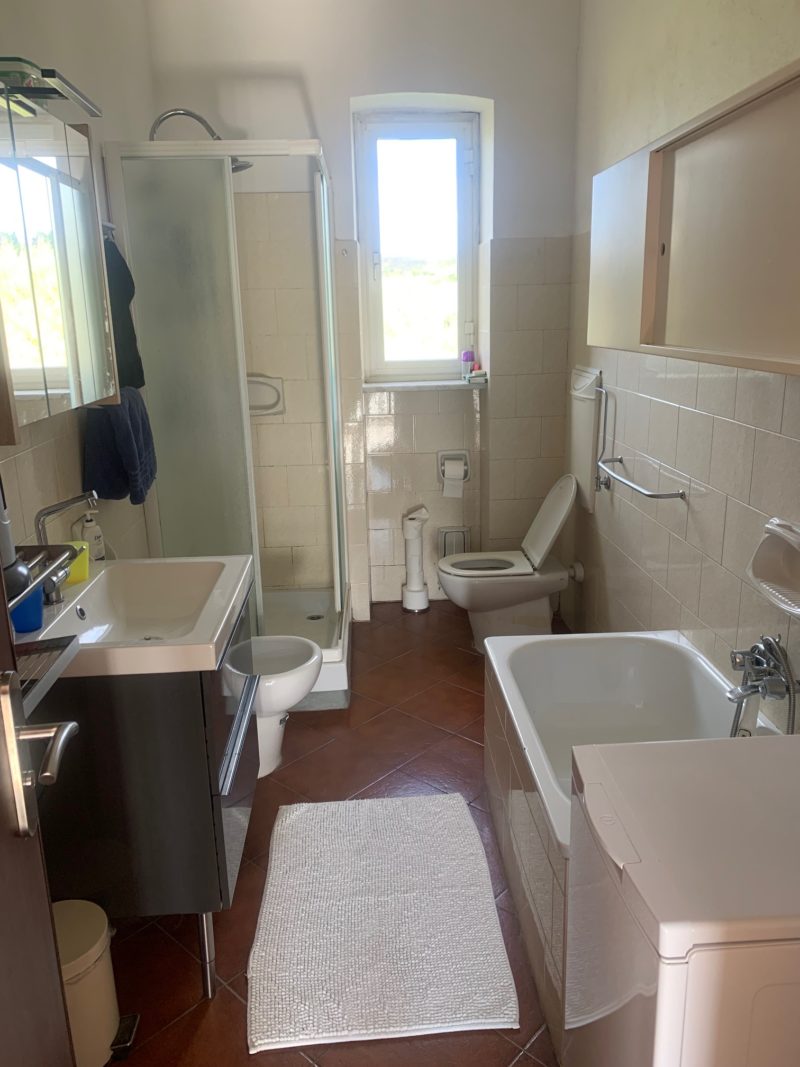 Bathroom
The bathroom has a shower, half bath, toilet and sink. There is also a washing machine and  a hair dryer and medicine box available.
Swimmingpool
The build-up swimming pool is half sunken in. The size is 8.5 x 5 x 1.30m. It is cleaned weekly. There is an outdoor shower next to it.
Swimmingpool 8,5 x 5 x 1,3m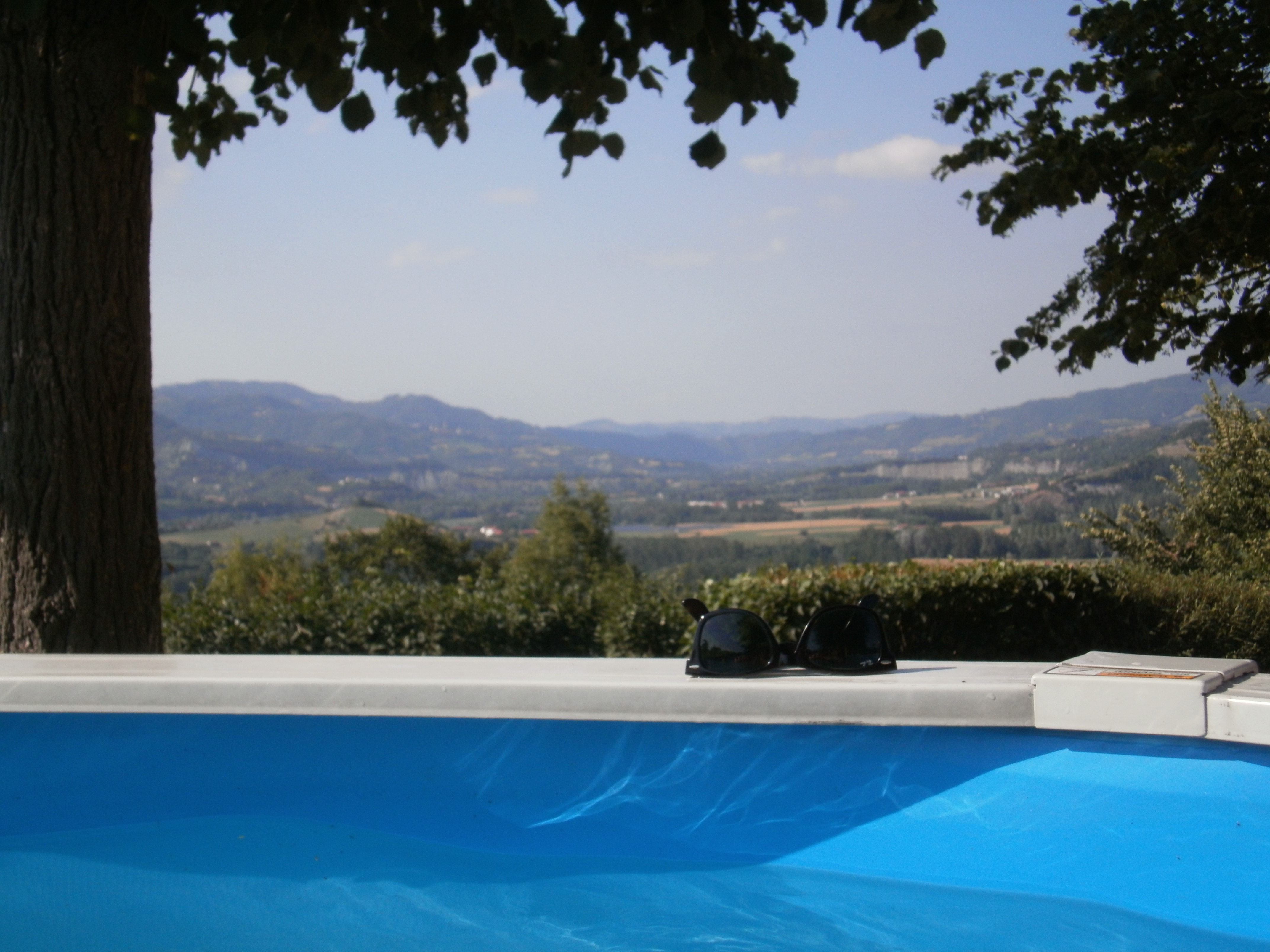 Reserve your stay
Holiday! To beautiful Italy with all its restaurants and delicious wine. The Spigno Italia family home is nearby. Lots of privacy, beautiful views, spacious and calm…
Book your stay at Spigno Italia here! Also available on Airbnb and VRBO. For now, we only rent out in July and August. For tarifs, see above.
Contact us